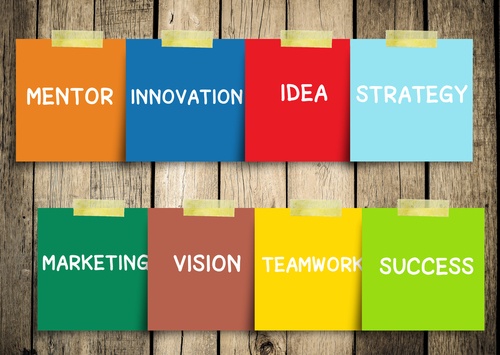 For many companies, the channel is a vital source of income and one that can make a huge difference to annual results. But the effectiveness of your channel business is largely dependent on how much marketing effort you put in. Many of your channel partners may be selling several brands, including your own, so you need to make it as easy and appealing as possible to prioritise sales of your product or solution.
If you are new to channel marketing, or looking for ways to shake up your existing channel programmes, here are some important things you should keep in mind.
Upfront marketing investment is vital
Partner marketing requires you to put yourselves in the shoes of your partners and ask, "what would make their lives easier?" Usually, this means doing a lot of the leg work yourselves to create marketing assets and make them freely available to your channel partners. You are competing for their time and attention, so keep things simple. But that doesn't mean you should cut corners – investing in effective channel partner marketing assets can bring great returns.
Control your brand
It's important to lock down the way your channel partners can represent your brand in their own marketing efforts, otherwise you risk damaging your brand integrity. Provide pre-packaged assets that are fully written, designed and ready for delivery. You can include co-branding, which this is a popular route for many companies. Adapt your existing marketing templates to allow space for co-branding in a controlled manner. Your partner can than add their own logo to materials that are otherwise complete – and you can both share the limelight with the end customer.
What do you need to produce?
When planning your channel marketing programmes, you need to consider two strands of marketing materials.
'To partner' assets: targeted at the partner, not the end customer. They are designed to communicate your proposition and provide the knowledge to effectively sell your product or solution.
'Through partner' assets: co-branded materials targeted at the end user that your partner can send out to their own contact database. Positioning and messaging will be different to the 'to partner' assets.
What type of assets work best?
Here are some suggestions for assets you might want to include in your programmes:
'To partner' assets
Partner programme presentation: a slide deck to describe the market opportunity and partner programme benefits
A dedicated partner page on your website that outlines the value for partners and how they can get involved
A short animation to present the opportunity to partners – top level, highly engaging
Competitive analysis comparing your product/solution to the others in the market
FAQ
Brand guidelines and branding assets
Sales cheat sheets (one page overview) to summarise key messages
Telesales scripts.
'To customer' assets
A sales presentation that partner account managers can deliver to their prospects
A one-page solution overview
Short animation/video – high impact, high engagement
Website copy and/or landing page copy that the partner can use on their own website
Blog copy that your partner can adapt and publish themselves
Webinar offering – pre-prepared materials that the partner can deliver directly
Value-base assets for landing page such as ebooks, guides and white papers
Social advertising content
A packaged campaign kit and suggested campaign flow. Could include: emails, social media content, value-asset, webinar invitation, blog copy
Offers/incentives for end users.
Keep it fresh
There's little point in sending out channel campaign kits once in a blue moon. Maintain communications with your partners and commit to delivering new marketing materials on a regular basis. That way, your partners will know they can rely on you to make their lives easier.
Find out more
Watch our video to find out how we helped Xerox to support their channel marketing efforts by delivering a series of multi-touch partner campaigns.