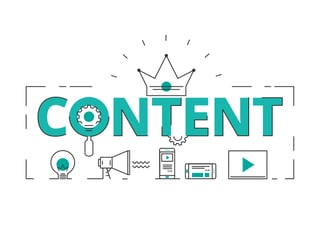 If you're involved in marketing technology solutions to large enterprises, there's a good chance that account-based marketing (ABM) is on your radar. And if you've been in the industry for more than a few years, there might be a certain feeling of familiarity about it. The principles of ABM are not new. Remember target account selling (TAS)? Many of us were trained in the art of mapping a specific organisation and developing a strategic, sales-led approach to meet the individual needs of that organisation.
ABM takes this principle further, with sales and marketing working closely in alignment to engage a specific organisation using a marketing-led approach. Each account is treated as a market in its own right, and engagement is through highly targeted, often outbound, marketing programmes.
How does ABM differ from content marketing? Typically, content marketing is widely seen as part of an inbound strategy – attracting visitors to your website with highly engaging, value-based content. You then nurture them by encouraging the next step, and the next, until they become a loyal customer. But how do these, seemingly opposing strategies overlap?
Can a content-led approach support ABM?
The answer is a resounding yes. Content you create for an in-bound programme, which targets pain points for a persona type or job role, can be used as part of an account-based marketing strategy. With some small changes to customise and personalise the content, you can use reuse your asset to target an individual organisation or function within the business.
That doesn't just mean using a 'fill in the blanks' approach. You still need to do your research to understand the concerns and priorities of the organisation in question – then use that knowledge to create highly targeted content.
What content works best?
That depends on three factors: the persona type, the organisation you are targeting and the stage of the buying process. Not every piece of content you have will be relevant to all your target organisations, but the likelihood is that the individuals you are selling to in Company A will have many common characteristics (and face common challenges) to the ones in Company B.
As a quick summary, ABM content should be:
Developed based on corporate content where possible, sharp, relevant and focused on the needs of the target audience
Segmented by influencer role and buying stage
Developed in conjunction with and tested in sales situations, refined and revised with feedback
How do you personalise content?
We're all familiar with the concept of email and even web personalisation. But for some reason, content personalisation isn't yet commonplace. Yet we all know how compelling it is to receive something that's targeted uniquely to us, especially if we see that someone has taken the time to research and understand our needs.
Customising content can be costly, but there are ways to keep costs manageable – and if the prize is worth it, taking the time and trouble to create something unique, compelling and engaging can really pay off.
Read part 2 of this blog for seven ideas for creating compelling, customised content for account-based marketing.