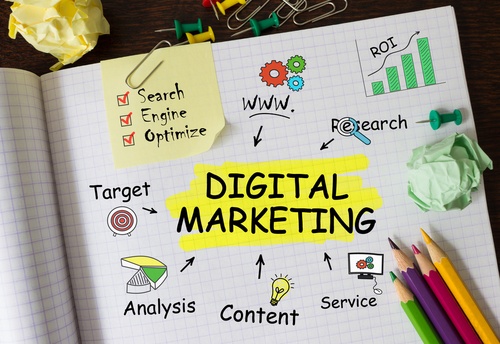 Whether you are a start-up or a more established SMB, your teams are looking to you to keep them updated on the latest digital marketing best practices. You can call these trends if you like, but that suggests they may go away at some stage. I believe these best practises are here to stay and, as such, should be considered at every marketing planning meeting.
Time to get social
Your company no doubt has a presence on LinkedIn, but are you getting all you can out of it? Make sure your company profile is appealing to look by including your logo and some key graphics (if appropriate). Also make sure that your profile describes what your company does, why it does it and how you are different. Help your co-workers get their personal profiles up to scratch too, so you all present a holistic and professional view of your company. Start to get active and join groups with like-minded prospects and customers. Get your voice heard!
What about Twitter? Not so far in the past, many companies saw this platform as something that only celebs engaged in and certainly not for business use. But times change. It's now considered a go-to channel for many business professionals, so make sure your company is represented here, too. Craft a succinct company profile and use Followerwonk to start building followers. Check out Hootsuite to schedule social posts and automate your updates. Why not consider some paid promotion? Start out small to test the waters and build from there with precise targeting to make it cost effective.
DIY search engine optimisation (SEO)
Get into the habit of "always on" SEO – ensure your chosen keywords for your business are woven consistently throughout your marketing content and website real state. By being clever with your search terms and keywords, you can increase your chances of being ranked higher by Google.
Find relevant keywords using this free Google tool. Customer insight and competitor websites can also be a useful source of keyword information. Use these and the keyword phrases sensibly across your website (wherever possible in H1 and H2 headings). Most good web CMS platforms have an SEO tool built in. For Wordpress sites, it's called Yoast.
Simplify with automation
There are a number tools you can use to run your digital campaigns with minimal effort. Scheduling tools for social media activities include Hootsuite, (which has an SMB-friendly free version), Tweetdeck and Buffer.
Use personalised email marketing to contact prospects with relevant, timely and valuable communications. InfusionSoft is a tool developed specially for SMB businesses along with Active Campaign, Leadsquared and Salesfusion. These tools are easy to use and help to create a one-on-one dialogue with customers and prospects.
Measure, learn, rinse and repeat
Some campaigns will deliver better results than others, so it is important to document and measure your successes and failures. Many of the automation tools we've mentioned will provide stats on your campaigns, then it's down to you to perform your analysis on a regular basis. Don't worry if your results aren't stellar at the beginning – we all have to start somewhere. Set yourself SMART goals to improve incrementally. Don't try to boil the ocean in one go.
From little acorns…
Digital marketing is a BIG topic that has a huge impact on businesses. For SMBs, it can be the catalyst for exponential growth. Whatever your budget or marketing resource availability, these best practices will help to make sure your audience can find you where and when they need you.
Want some more ideas on how to manage your next marketing campaign in house? Download our ebook, "A guide to helping small business find a big voice".