How brief are your briefs?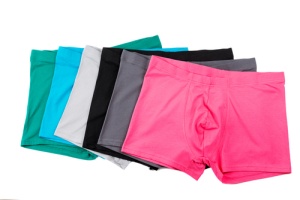 One of the biggest bugbears of any marketer running campaigns or creating assets is that the first draft you receive from your agency doesn't meet the brief. In fact, it's way off what you wanted and a million miles away from what you expected. As a result, you end up re-briefing or rewriting someone else's copy. Not a good way to spend your time.
As a content marketing consultancy, we have a different take on those disappointing drafts you receive. Providing you a draft of any content relies on us having a first class brief from you. It relies on us completely understanding the messages you want to get across, what's important to you, and who the audience is. After all, one size doesn't fit all!
10 tips to improve the briefing process
With our best consultant hats on, here are our success tips for helping your agencies to get your copy right first time (well, as near as possible):
1) Don't skimp on the briefing process. A written brief is always best as it makes you think long and hard about what you want to communicate, and also provides a reference point for all parties during the project.
2) Provide your style guide up front. Even if you don't have a formal guide, you will no doubt have a preferred tone for copy. Make sure to mention any best practice rules you'd like to the agency to adhere to.
3) Always ask to see the agency's interpretation of the brief to double-check they've really understood what you want. It's worth having a conversation to make sure everyone is on the same page before starting.
4) Ask if you can see a draft structure for the piece (sections, headings, key messages and flow). Your agency will be happy to share this with you, as it's a lot easier to revise content at this point than later in the drafting process.
5) Approve the structure you're happy with. That means you have to commit to an expected outcome.
6) When you receive the first draft of the piece, revisit your original brief and approved structure before you dive into the draft review. It's always worth refreshing yourself at this point, especially if some time has lapsed between briefing and first review.
7) If you change your mind about the brief or messaging, that's OK – but it will mean a rework. It's really not just a quick edit (in most cases). If you're working with an agency, that will mean extra cost too. Be open and honest as soon as you know.
8) If you're not happy, try to work out if it's a style issue before you red pen everything. Is it an issue with the structure, flow or tone of voice – or is the messaging wide of the mark? (Remember you signed off the messages…).
9) Pick up the phone to talk to the writing team and discuss your feedback rather than sending a hasty email. A lot of detail can be missed in email communications that will emerge as part of an open, two-way conversation. Direct feedback will help your agency find out what they need to do differently next time.
10) Keep an open mind. Sometimes copy will not turn out exactly as you expected, but that doesn't mean it's wrong. As long as the tone is on brand and the message hits the mark, take some time to review the output and seek a second opinion from your wider team.
When a piece of content just isn't working, it's frustrating from both sides – the writer and you. But getting copy approved needn't be torture. Keep the channels of communication open and you'll soon find the whole process quicker, simple and much more satisfying.