"Modern Marketing Has Gotten Complicated"
The opening words of Marketo's press release yesterday will ring true with many marketers, no matter what you're marketing. Analytics, content marketing, data, personas, themes, blogs, lead score, nurture programs etc. are all part of our everyday lives. We're managing multiple complex processes and programmes to deliver sales ready leads. Marketing automation (MA) has gone a long way to helping us to manage the complexity and create programmes that are sophisticated, compared with only a few years ago. But, MA as we know it is evolving. Marketo's new solution is all about Customer Engagement. It's about making marketing 'easier' for marketers and enabling us adapt to what the customer is talking about – so we deliver relevant content, at the right time.
The new solution has more advanced analytics and fancy algorithms (aka scientific genius at work) to help us better track the impact of content on overall customer engagement and results. There's something called 'the Engagement Score' which has been designed to deliver better support for the marketer. It provides a view of where and how content marketing is working over time and allows tuning of campaigns, to improve engagement. It could also provide the ammunition needed to justify more budget for content creation.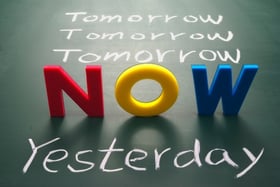 It's early days for the new solution from Marketo. There's a soft launch in June and a full release to follow, not far behind. We are going to be watching what happens with this new solution very closely.
Marketing automation continues to evolve at quite a pace. Today's announcement is about customer engagement, but there's a big buzz around behavioural marketing too, with Silverpop leading the charge. And what about 'agile marketing' from Pardot? Will we see more about that in the future?
No matter what's next for marketing automation, we're going to be on hand for our clients as they start to tune their campaigns, create new content and deliver nurture programmes with their advanced MA systems.